Linda Lingzhi Hao PhD, was born in Harbin, Heilongjiang, China.  She is a licensed and certified Doctor of Oriental Medicine. Beyond that training, she holds a doctorate degree of acupuncture from Heilongjiang University of Traditional Chinese Medicine in China, with a concentration in Scalp acupuncture. She is also an appointed professor at Southwest Acupuncture College in Santa Fe, New Mexico, where she received her Master's degree of Traditional Chinese Medicine.
Dr. Linda Hao studied for four years under Dr. Sun Shentian, a highly acclaimed professor of Scalp acupuncture development and research. She also learned it from Dr. Jiao Shunfa ,the founder of  the Scalp acupuncture. She is a successful practitioner of scalp acupuncture with a well-established practice. Her expertise with this specialized method of treatment has been the subject her lectures. She has collaborated with her husband, Dr. Jason Hao, in presenting seminars in various U.S. cities, including Santa Fe, Denver, Dallas, New York, Washington D.C., and most recently, in Europe.
Throughout her professional career, Dr. Linda Hao has published several articles in Acupuncture Today in USA, Chinese Journal of Information of Traditional Chinese Medicine, and The World Federation of Acupuncture in Beijing. Her article about clinical research on fibromyalgia, published in Traditional Medicine and People's Health by the Third International Congress on Traditional Medicine , was awarded the highest honor in Beijing, China in 2003.  Linda Hao was the associate editor-in-chief for a university textbook on Chinese Herbal Medicine published in China. She has also been featured in the Albuquerque Journal and New Mexico Women Magazine.
Dr. Linda Hao is president of the National Healthcare Center in Albuquerque New Mexico, and is also the founder and vice president of the International Academy of Scalp Acupuncture.

Jason Jishun Hao received his bachelor and master degrees of Traditional Chinese Medicine from Heilongjiang University of TCM in Harbin, China in 1982 and 1987 respectively. He received his MBA from the University of Phoenix in 2004.
He was among an early group of doctors who studied scalp acupuncture. He had the opportunity to learn it directly from famous experts including Jiao Shunfa, the founder of Chinese scalp acupuncture, Yu Zhishun, professor of scalp acupuncture development, and Sun Shentian, professor of scalp acupuncture research.
Dr. Hao has been practicing and researching scalp acupuncture for twenty-nine years and has been teaching classes and seminars in the West since 1989. He has trained hundreds of acupuncture practitioners and treated thousands of patients with disorders of the central nervous system in the United States and Europe. He has taught scalp acupuncture seminars sponsored by UCLA and Stanford for nine years. In 2006 Dr. Hao gave a scalp acupuncture seminar at Walter Reed Medical Center in Washington DC where he successfully demonstrated scalp acupuncture treatment of phantom limb pain for veterans. His case histories have been printed in the U.S. Army publication Stripes, in China Daily, and in Alternative Therapies.
Jason Hao currently serves as chairman of the acupuncture committee in the National Certification Commission of Acupuncture and Oriental Medicine, as president of the board of directors at Southwest Acupuncture College, and as president of the International Academy of Scalp Acupuncture.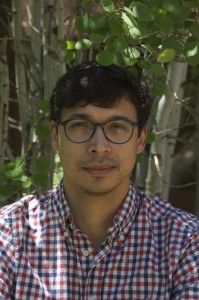 Thomas Hodge is a licensed Doctor of Oriental Medicine practicing in Santa Fe, New Mexico.  His previous course work in the humanities led to a Master of Fine Arts degree from the School of the Art Institute of Chicago.  Dr. Hodge has a wide range of integrative clinical experiences including work at both St. Vincent's Cancer Center and Inpatient Rehabilitation Center as well as work at the Indian Hospital in Santa Fe.  Over the years he has treated people of all ages for a variety of health issues, including pain, psycho-emotional issues, the side effects of  conventional cancer treatment and neurological disorders.  Outside of the clinic he enjoys cultivating himself through Qigong exercises and immersing himself in the wonder of the New Mexican landscape. He lives in Tesuque, NM with his wife and cat.  
The following is a link to an essay he wrote for the Yale Journal for Humanities in Medicine titled "Metaphor in Chinese Medicine: A Patient Narrative"